about
hurricane
hauling &
demolition,inc
Operating since 1989, Hurricane Hauling & Demolition,
Inc. is a local, family-owned business dedicated to ensuring customer satisfaction.
We offer demolition, deconstruction, debris hauling & cleanup, and tree & yard services throughout six Bay Area counties. We employ experienced crew, an all electric estimating car, and advanced equipment to handle both large and small jobs. Customers are guaranteed professional services at competitive rates for their commercial and residential projects. As a winner of multiple Bay Area awards, we are proud of our unique commitment to delivering environmentally responsible services.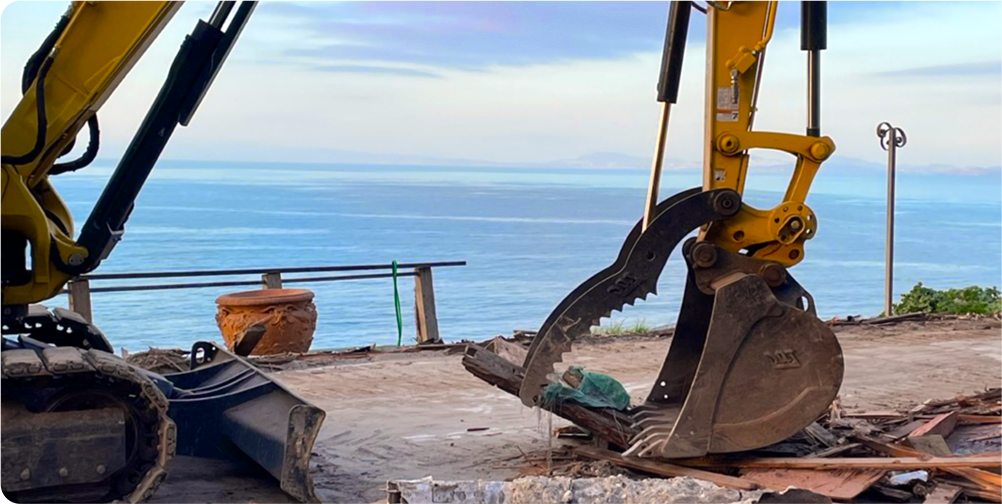 Our Mission
To provide high-quality service at affordable rates with the goal of reducing, reusing, recycling, and re-purposing debris for the benefit of our customers and our environment.